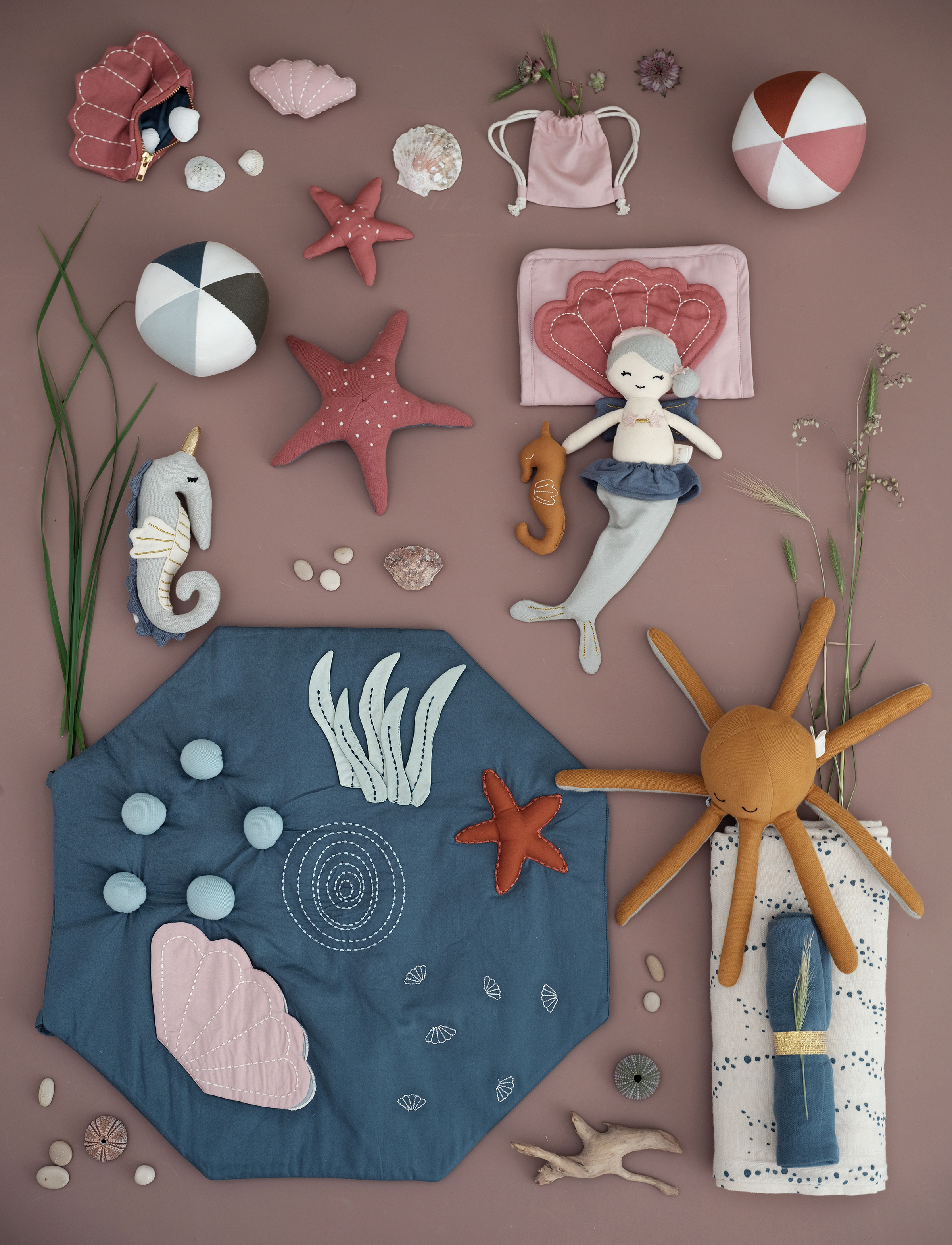 In and around the Lucky Ocean, we meet our coastal creatures, the ones we already know, and the new ones, like a beautiful little Starfish Rattle.
We dive into the ocean and meet the little Mermaid Fairy, who encourages us to believe in our dreams. Small explorers go on adventures with the Ship Blanket.
The beautiful patchwork blanket folds into an origami paper boat. The colours and pattern on the blanket are inspired by the ocean, sailboats and the coast.The wanderlust for new places as well as a compass to guide you home again, is what lies within the design.