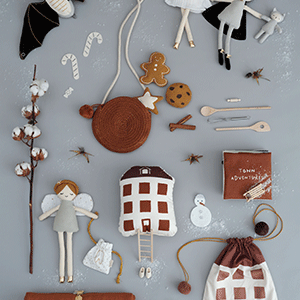 In our Little Village, soft huts and houses are the perfect backdrop for hours of imaginary play with dolls and teddies.
Not only are these House Cushions decorative in every kid's room, they will spark kids' imagination and be part of a story. Maybe a story about a little Superhero flying above the roofs at night, keeping an eye on every sleeping child and protecting them from any harm and bad dreams.
Or a story about the attic of a little hut, home to the sleepy Bat, our little Superhero's faithful friend who is always by his side.